Australian Non-stick Coatings are specialists in the application of Teflon coatings to a wide range of items and equipment.
Teflon coatings can be applied to a variety of substrates, as long as they can withstand the following:
Ability to withstand grit-blasting or etching
Ability to withstand high temperature bake
Good adhesion with coating
Many of the Teflon Industrial coatings that we stock are formulated for food
contact uses. We will advise if a coating is suitable for you process when you discuss your needs with us.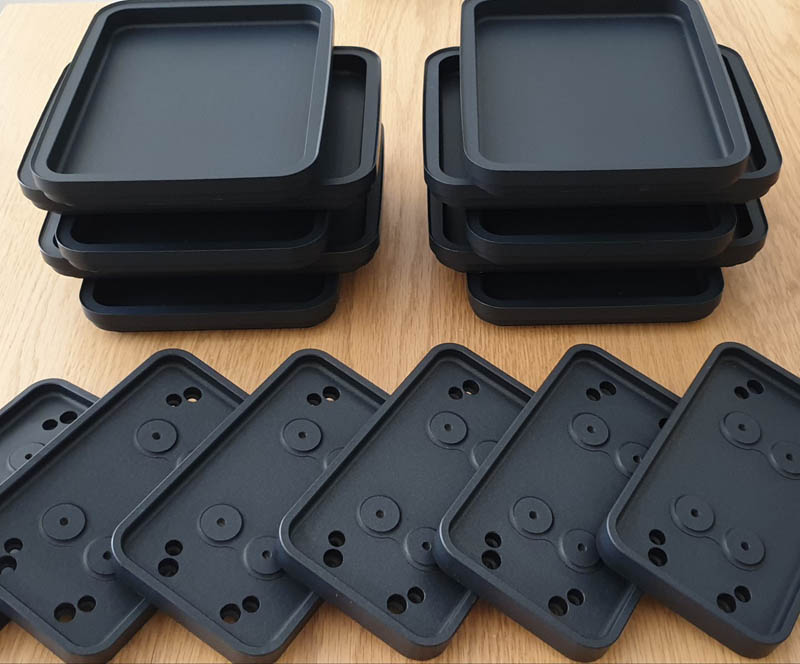 The advantages that Teflon Coatings can offer are:
Unparalleled electrical properties
Excellent chemical resistance, even from the harshest of acids
High heat resistance – +315 degrees celsius to -270 degrees celsius
Low coefficient of friction
Easy to clean surface
Cleaning and maintenance times and costs will be reduced
Increased productivity and production volumes
Improved product quality and product consistency
Enhanced sustainability by reducing scrap levels, limiting environmental impact and prolonging the life of your equipment
For more information on our range of Teflon coatings and other services, to discuss how our coatings and services can assist your business and processes, or to receive a quote for the Teflon coating or re-coating of your items, please head to our CONTACT US page to select how you would like to contact us.
Our range of Teflon coatings includes PTFE, PFA, FEP and ETFE Teflons, including FDA approved Teflons for direct food contact applications.