Unfortunately, Teflon is NOT available as a DIY product. The reason for this is the processes involved in the application process.
We are often asked if we supply Teflon as a DIY product in a spray can so that people can apply the Teflon themselves at home. This is usually for people who have an item of cookware that is in need of re-coating.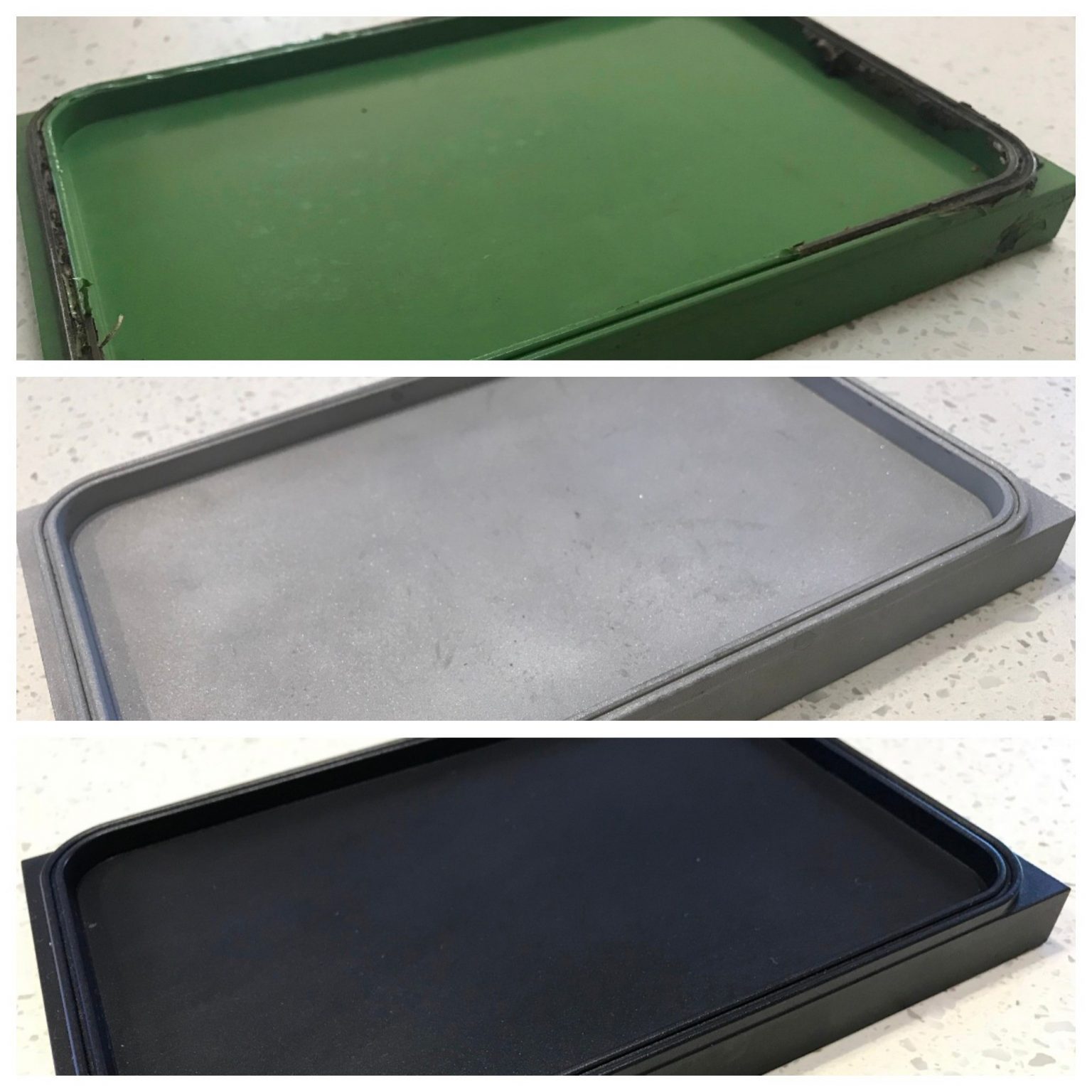 The product to be coated or re-coated is first Heat Cleaned at high temperature (+400 degrees C) to ensure there is no oil or grease present, as per the coating manufacturers specifications.
The surface/s to be coated are Grit Blasted to remove and old coating and/or to give the required profile for the new coating to bond to, as per the coating manufactures specifications.
The surfaces to be coated ate then coated with the specified coating to the required thickness. In some cases multiple coatings can be applied. These can be either in the form of a wet spray or dry powder.
The coated product is then cured for a set time at the required temperature (between 150 and 420 degrees C, depending on the coating).
For more information on our range of Teflon coatings and other services, to discuss how our coatings and services can assist your business and processes, or to receive a quote for the Teflon coating or re-coating of your items, please head to our CONTACT US page to select how you would like to contact us.
Our range of Teflon coatings includes PTFE, PFA, FEP and ETFE Teflons, including FDA approved Teflons for direct food contact applications.